Price War…DIRT CHEAP!
Grab your Durians!!
Price War…DIRT CHEAP! Grab your Durians!!

Hello Durian Lovers! Black Gold CHEAPER than Pahang MSW….?
Yes you did not see it wrong..Never in a history of durian before. Our black gold durian is CHEAPER than MSW
How is it possible? Our plantations partners are having an intense supply bidding with each other…STEAL this opportunity …

Our Famous Tiger Mountain Plantation Partner, Jason… is 'treating' you to a literal durian feast and honestly losing money on this reckless deal!

🤯 TIGER BLACK GOLD:
$188 / 1600g all meat ( $29/kg )
🤯 TIGER OLD TREE MSW:
$177 / 1600g all meat ( $27/kg )


What's more crazy.. This Black GOLD is cheaper than MSW… ULTIMATE MAD deal

… Bring a bucket, Grab yours durians! Treat your buddies to a Feast!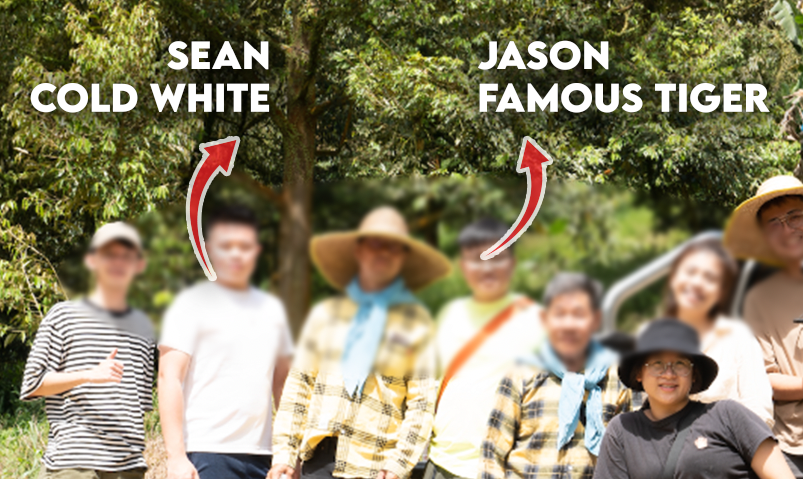 Psstt….TAKE IT ALL Before they change their minds and puts it back the normal prices
This is a rush sudden offer. The offer will likely be pulled down once our suppliers settles their bids. Don't say that i bo jio you all to a good deal! 

Still unsure or thinks this is a gimmick?

Nope.. we're rated ⭐⭐⭐⭐⭐ on Google and Facebook, we don't do those things!
⚠️ OTHER SELLERS ARE SELLING AT $33-$35/KG ⚠️
You don't have to take it from me, have a minute to search up other durians sellers. You will be awed! Just make sure that you quickly come back to grab this deal or you'll miss it out

🤯 TIGER BLACK GOLD:
$188 / 1600g all meat ( $29/kg )
It requires 6.4kg of husked durians to get 1600g of pure meats

If you're a fan of creamy bitter Black Gold.. this is your time to steal some good deal
GET 25% OFF ON YOUR ORDER! FOR $23/KG
CODE: " MAD25 "
If it is such a good deal.. why tell us?

As weird as it sounds! I'm Durian SG Prime's admin, i'm your eyes, ears and ultimate durian's kakis! Everyday i monitor good durian to share out 🙂

In nut shell, i'm always on your side ❤️! Trust me abit laaa…

Our prices for today Fresh Mountain Quality durians … all meat after dehusked

PROMO BUNDLE

🤯 TIGER BLACK GOLD:
$188 / 1600g all meat ( $29/kg )
🤯 TIGER OLD TREE MSW:
$177 / 1600g all meat ( $27/kg )
Durian SG Prime is the 1st Mountain Durian Seller in Singapore. Grab today's promotion before it's gone, first come first served.
✔️ Same Day Delivery
✔️ Get it Within 60 minutes
✔️ Replacement Guarantee
⏰ 10AM Morning – 12.00AM Mid Night
📍 24A 456 Geylang
For any special events, drop us an email at admin@duriansg.com.sg
GET 15% OFF ON YOUR ORDER! FOR $24/KG
CODE: " BEST15 "
REPLACEMENT GUARANTEE
We're the only reputable durian seller that truly meant our refund policy. if you ever receive any affected durians from us. It takes only 30 seconds seconds to submit a replacement request.
UNBEATABLE PRICING
High quality durians does not have to be neck-chokingly expensive. We work directly with plantation owners, not supplier nor agents, making sure that you're getting top-tier durians for the best bucks.
SELLER YOU CAN TRUST
We're a registered Singapore company located in 24A 456 Geylang. We are fully committed to put the durian industry together, bringing the past affordable durian pricing back to Singapore.