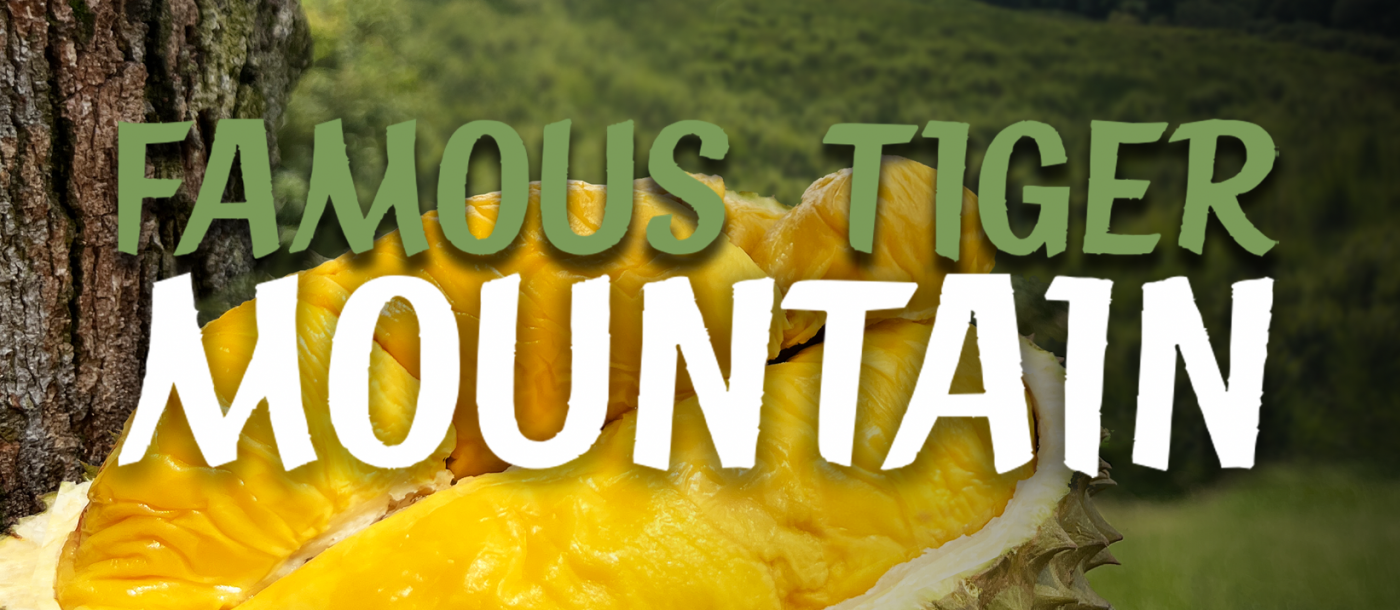 Famous Tiger Mountain is one of Raub's dense forest valleys situated near a traditional village called Kampung Sungai Klau at Pahang Raub. 
The natural drops of these trees have been said to produce an exquisite rich-tasting taste. In particular, the Ah Gong tree is dated to be over 120 years old, and Twin Elders, a big old tree, is easily recognized by its two co-joint trunks to be at least 80 years old.
The rare harvest of these two trees gives an out-of-the-world experience. A taste to "die for ", condensed and throat-sticking meat, the ultimate durian experience. The remaining 250 natural trees in the region are home to mature trees that are beyond 40 years old, cultivating some of the very best durians that Raub has to offer.